PLEASE NOTE ENTRIES ARE NOW CLOSED
Innovista recognises innovative contributions from every area of our business. It acknowledges unity and efficiency - how we connect with our ideas and strive for excellence, collaborating to shape our future. The awards celebrate those innovations that create better experiences for both our customers, and ourselves.

ENTER & SUPPORT

Submitting entries: The link for submitting entries is: innovate.jaguarlandrover.com
PLEASE NOTE ENTRIES ARE NOW CLOSED
SUPPORT: For any assistance or additional information please contact: jlrinnov@jaguarlandrover.com
Click here to watch the video outlining 'The Three C's of Innovista'.

SUCCESS STORIES

Last year our four winners were:
Implemented Innovations: Self-piercing rivet test device: John Worrall, Kamil Hasko, Tracy Gennard.

Dare to Try: Dual mode visco-electric fan drive: Aled Gravelle, Guillaume Laudijois, Paul Chandler, Ben Wicksteed

Piloted technologies: Laser-welded lightweight aluminium door: Sujit Chatterjee, Helen Spilsbury, Crispin Mason, Clinton Rindfuss, Jim Bryant, Rob Atkinson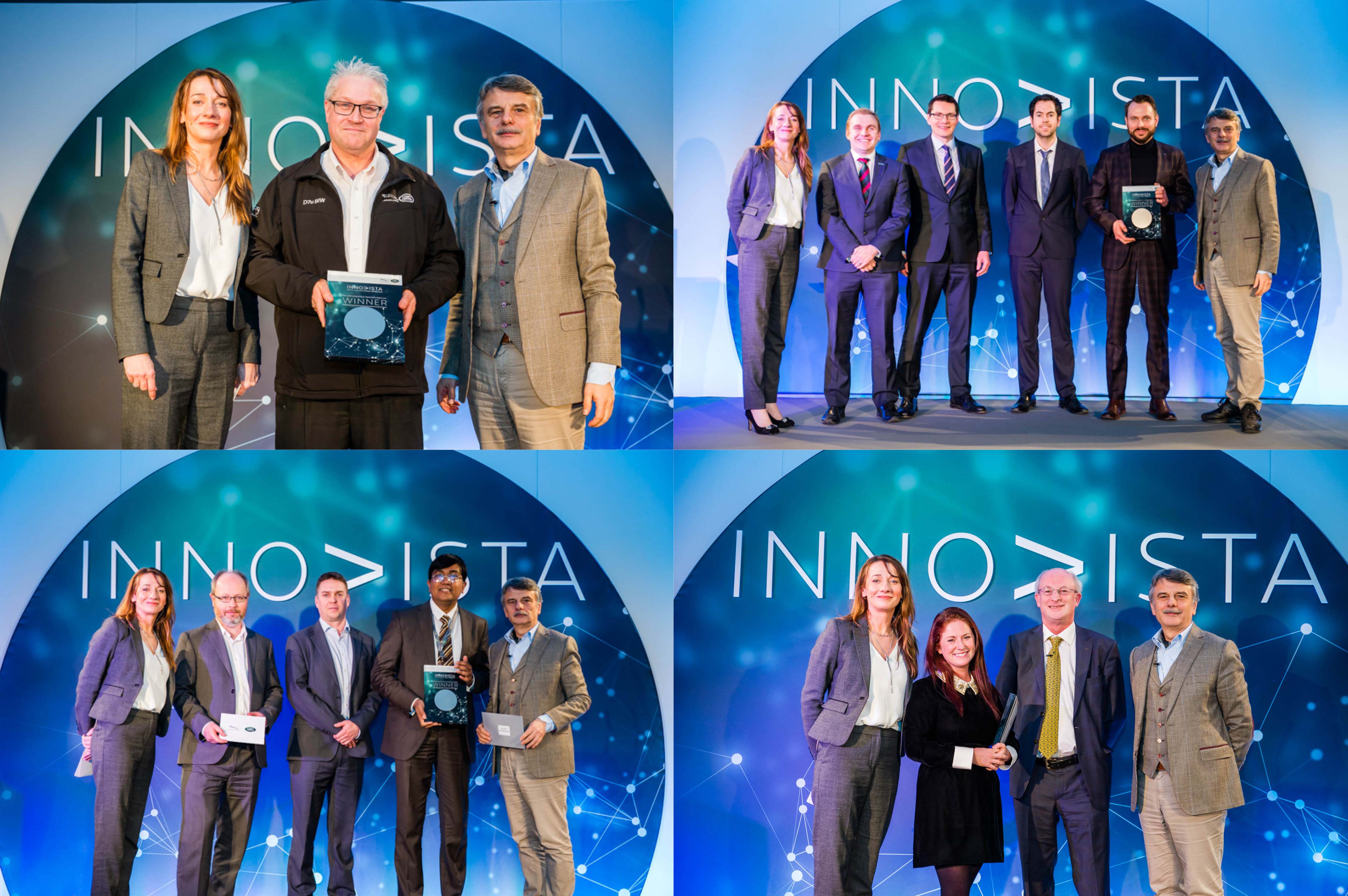 Click here to read more about last year's finalists, and our four success stories, to see how your project could be a winner.
THE STEPS OF INNOVISTA

Innovista is open to all. If you have an idea that helps us work more efficiently or effectively, then it should be put forward for consideration.
The improvements your project makes to our customers and ourselves could be a tangible technological or mechanical innovation, or maybe a better process or safer way to work together.
At JLR, the panel of judges is made up of around 30 senior colleagues, giving you and your project greater visibility throughout the organisation.
TATA INNOVISTA

Entrants put forward to JLR's Innovista Awards are automatically submitted into the Tata Innovista Awards. This means every entry has more than one opportunity of success.
Your idea could appeal to JLR's judges. Equally, it could gain favour with the panel at Tata and your team could be invited to the international finals.
YOUR CATEGORIES

The categories for all Innovista submissions are:
1) IMPLEMENTED INNOVATIONS

These awards are for innovations which were implemented successfully and have achieved results that can be demonstrated.
This category has been further divided into following subcategories for the Tata awards:
New Product Innovations: Tangible products.

New Service Innovations: This is dominantly targeted for service companies. It is also applicable to product companies which provide services to support their products.

Innovations in Core (Operational) Process: Core processes are those processes that are directly involved in the creation of the product or service.

Innovation in Support Processes: Support processes are those that support the core processes of a company.

Business Model Innovations: New business models that have changed the revenue model, cost structure or way of doing the business itself.

Services Resulting in Innovations by the Customers: This is dominantly targeted for companies that provide services which primarily benefit and help the customer to innovate.

Innovations for a Pure Social Cause: This addresses innovative ways in which companies carry out their CSR activities.
2) DARE TO TRY

Not all innovations will end in success. The DTT award recognises the most audacious, sincere and wholehearted attempts at innovation, where there was risk and the team displayed strong resolve to succeed, but could not achieve the desired results.
3) PILOTED TECHNOLOGIES

This award recognises global or industry first technologies that have been developed and tested successfully, but are yet to be implemented. The technology holds promise to deliver noteworthy innovations.
4) DESIGN HONOUR

Design is an important activity that translates the functional and aesthetic aspects of a product or service into something that delivers a great user experience. No design, no matter how beautiful and ingenious, is any good if it does not fulfil a user need and better user experience.
5) RISING STAR

The Rising Star award focuses on individuals who drive innovation or are innovative within their roles. It will identify Jaguar Land Rover's innovators of the future who may not otherwise have a mechanism to showcase what they have done within their functions.
The award recognises innovation, from idea to realisation, whilst considering collaboration, perseverance and a demonstration of the Customer First Principles.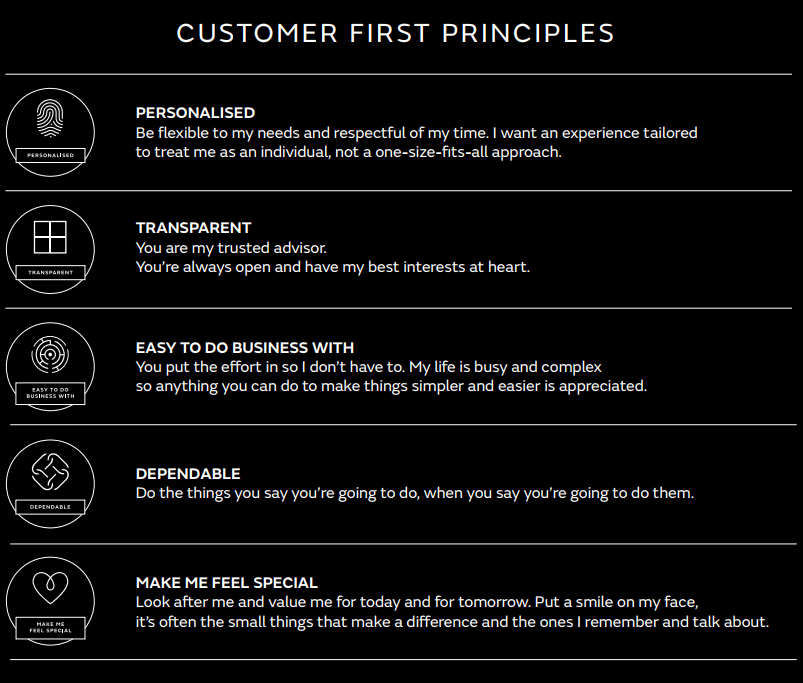 The award will be given to the application that shows the most innovation, from idea to realisation, whilst considering collaboration and perseverance. Unlike some of the other categories in Innovista, the award will recognise an innovative individual above all else and does not focus on the project or product.
Individuals can nominate themselves or be nominated for this award. Applications for this award will not progress to Tata Innovista.
PROTECT YOUR WORK - DRIVE OUR PIONEERING FUTURE

Before submitting your idea or project to Innovista, have you spoken to the Patents Department?
The Patents Department is a support function to Engineering & Design and provides hands-on guidance and advice to help you protect any innovation.
Please follow the link below and make an invention disclosure via Anaqua to ensure that the Patents Department is aware of the scope of your idea or project and can ensure that appropriate protection is sought prior to it being disclosed outside of JLR.
Anaqua Invention Submission Portal
Submitting your ideas to Innovista may constitute an enabling disclosure outside of JLR for any subsequently filed patent application, potentially invalidating the patent application.
Please seek advice from the Patents Department if you have any questions or doubts patents@jaguarlandrover.com