Latest Commercial News & Features
TEAMTALK APP
JLR NEWS & INFORMATION, ANYTIME, ANYWHERE.
The new TeamTalk App makes it even easier to get live JLR news headlines & highlights important local, national and international updates.
Just the important stuff!
Personalised news and information, avoiding the noise.
Have your opinion heard
Like, rate, share and contribute to TeamTalk.
Offers, rewards and jobs
We'll help you access a world of benefits and career information.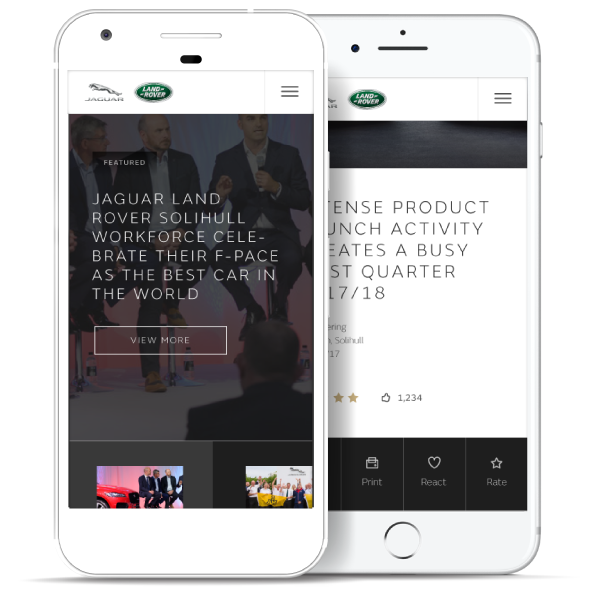 CHANNELS - Do you follow JLR on Facebook?